A Step-by-Step Guide for Converting EDB Mailboxes to the Outlook Database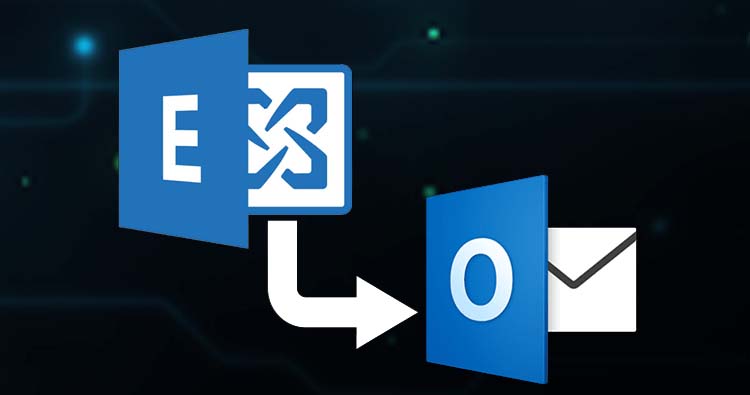 This free EDB to PST converter guide will walk you through the process of manually converting EDB mailboxes to the Outlook database. It provides a thorough explanation of several strategies for various Exchange Server versions.
What is the Purpose of Exporting Exchange Mailboxes to PST?
Before we get into the EDB to PST conversion procedures, let's look at why it's important to convert Exchange mailboxes to PST in the first place.
Backup purposes– Backing up certain Exchange mailboxes can be necessary at times (e.g., when an employee leaves the organization). For Exchange administrators, backing up user mailboxes to PST is a cost-effective solution.
User mailbox data saved in PST files are portable, which meets portability requirements. Data may be moved swiftly from one area to another using various storage devices, which is useful in situations such as company mergers and acquisitions.
Legal and compliance requirements need the collection, saving, and retention of specified data for a long time as a record to be provided at any time in the future.
How can I Manually Convert EDB Mailboxes to the Outlook Database?
The various needs for EDB to PST conversion have been discussed. Let's look at how to convert EDB to PST with great software. Depending on the Exchange Server version, multiple ways for converting Exchange databases to Outlook PST can be used. We'll go over the three manual techniques for converting EDB mailboxes to PST files in detail here:
Using the ExMerge software in Exchange Server 2003 to convert EDB to PST
Exchange Management Shell cmdlets to convert EDB to PST in Exchange 2007 and later versions
Using Exchange Admin Center to convert EDB Mailboxes to Outlook Database 2013 and 2016
In Exchange Server 2003, use the ExMerge Software
Microsoft provides ExMerge as a free download. It imports data from PST files into Exchange and transforms EDB Mailboxes to the Outlook Database. By extracting and exporting the content of numerous EDB mailboxes to PST file format, the program may convert multiple EDB mailboxes. It prevents duplication and provides backup at the brick level.
ExMerge has a set of requirements that must be met before it can be used.
The user must meet the following prerequisites before beginning the export procedure:
The ExMerge application can be downloaded at https://www.microsoft.com/en-us/download/details.aspx?id=2743.
All of the selected mailboxes should have full rights for the user.
Using the ExMerge Program
After the ExMerge application has been successfully installed, proceed as follows:
Firstly, Open the ExMerge application that has been installed. This is how the welcome screen will look. To begin, click Next.
Secondly, Select Extract or Import in the opening Procedure selection dialogue box (Two-step procedure). To continue, click Next.
Thirdly, extract mailbox data, select Step 1: Extract data from an Exchange Server Mailbox in the Two-Step Procedure dialogue box. To proceed, click Next.
Now provide the credentials for the Exchange Server from which data will collect. To continue, click Next. By clicking Options, you can also customize the message selection criteria.
Note: Select the Import Procedure tab in the Data Selection Criteria dialogue box. To proceed, select Archive data to the target store and click OK.
Then, select the mailboxes you want to export from the mailbox selection dialogue box. For quick selection, use the Select All/Deselect All options. To continue with the process, click Next.
Enter the destination path in the Target Directory dialogue box. You can alter the default folder location by selecting Change Folder. To begin the procedure, click Next.
The utility displays the export progress. Once you've finished, click Finish to finish the process.
The Data from the EDB File is Exported to a PST File.
ExMerge has a Number of Flaws.
ExMerge can convert EDB mailboxes to Outlook PST files, however, it comes with significant dangers and limits.
Exporting takes a long time.
Procedural length
Probability of data loss
More than 2 GB of data cannot be exported.
Only works with older versions of Exchange (Exchange 2003 and before versions).
Summary
In conclusion, EDB mailboxes to the Outlook database using the Microsoft ExMerge tool. It is a free program, which makes it appealing to consumers. However, satisfactory results are not always in guarantee, and this method can only utilize with earlier Exchange Server versions. It's also time-consuming. There are also concerns about data loss and file size limitations.