Is it Possible to Open MBOX File in Outlook 2019?
Summary: We've taught you how to open an MBOX file in Outlook in the easiest and most plain method possible in this blog article. The simplest option is to save MBOX file data to Outlook importable PST files using sophisticated MBOX to PST converter software, then import the PST into Outlook. We've also provided a manual method for opening MBOX files in Outlook.
Several email clients, including Apple Mail, Mozilla Thunderbird, Opera Mail, and others, employ MBOX files to save user mailbox data. Microsoft Outlook, on the other hand, uses a proprietary file format called Personal Storage Table (PST) to store users' mailbox data. MBOX files cannot be opened directly in Outlook because the MBOX file format is not supported by Outlook. To use an MBOX to PST converter to open MBOX files in Microsoft Outlook, you must first convert MBOX files to PST and then import the PST into Outlook.
Advantage Of Transfering MBOX to Outlook
MBOX files cannot be opened directly in Microsoft Outlook. The MBOX files must now be converted to the Outlook-compatible PST format. Several ways exist for converting MBOX files to Outlook 2019, 2016, 2013, and 2010. The following are examples of this:
Only emails in the right format are stored in MBOX files. Emails, address books, journals, events, and calendars, among other things, are stored in MS Outlook mailboxes.
Emails, attachments, address books, events, appointments, notes, and other components are organised in PST mailbox data.
We don't utilise the internet to see downloaded emails, and we can use Outlook without a network connection because it doesn't require it to start.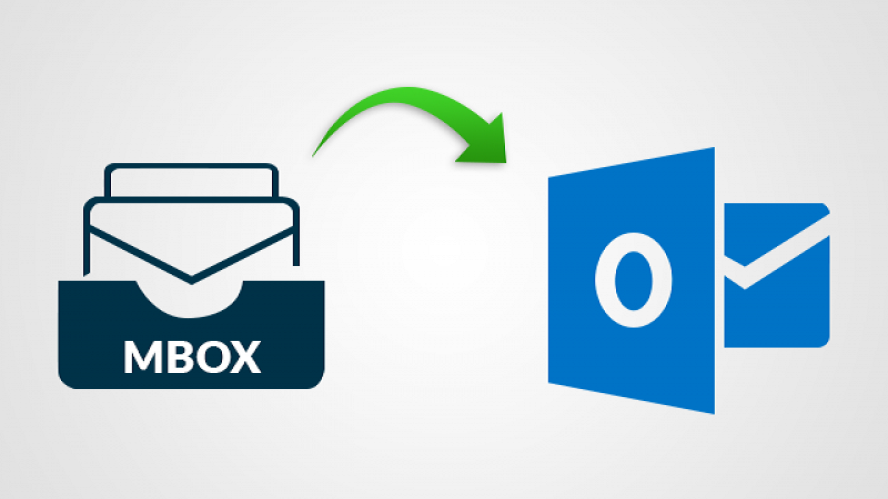 Let's start with the user's initial query:
"I'm a forensic investigator. I normally check over paperwork to see if there's anything that indicates an issue. I recently received MBOX files from one of my clients, which I need to evaluate. These files were all created on a Mac machine, which I don't own. So, I'm seeking for instructions on how to use Outlook 2016 to read MBOX files. Is it possible to complete the migration? We'll do everything we can to follow directions!"
We dug deeper into the issue and discovered a handful of solutions for importing MBOX file messages into Outlook.
What is the most efficient method for opening an MBOX file in Outlook?
Converting an MBOX file to PST format with an advanced MBOX to PST converter application. After that, you may import the PST into Microsoft Outlook. MBOX files may be opened in MS Outlook in this way.
The application has a few excellent features that entice users, such as the option to convert email items from certain folders, which is a market first.
The MBOX file may also be saved in a variety of formats, including EML, PST, CSV, PDF, and others. Customers may also get round-the-clock help and create HTML files using this MBOX Converter with ease.
However, there is a manual way to Open the MBOX file into the Outlook interface. Let's check out what is it.
Manually Opening MBOX to Outlook consists of three steps:
Step 1: Create and customise a Gmail account in Outlook.
Give the credentials for your Gmail account, which will act as a bridge between the two files.
Select Mail >> Preferences from the drop-down menu after opening and launching Mozilla Thunderbird email client.
Select the Accounts option in the current wizard to create a new mail account.
Add your Gmail account to Thunderbird by selecting the Plus symbol.
Then click the Continue button after selecting Google in the service provider box.
After inputting your Gmail address, click the Next button.
Then providing the credentials for the associated Gmail account, choose Next.
Then press the Done button after selecting the mailbox that will be used in both your Gmail account and Thunderbird.
As displayed on the left side of the screen, go to the Account tab and add a Gmail account.
Re-enter your Thunderbird password after exiting the current window.
After you've successfully added a Gmail account to Mozilla Thunderbird, pick the configured Gmail account's mailbox with the right mouse button, then select the New-Mailbox option.
Then, finally, hit the OK button.
Step 2: Import MBOX files into Mozilla Thunderbird.
To open your MBOX file, follow the steps given below.
In Thunderbird, right-click Local Folders and choose Settings.
Copy the path to your computer's Local Directory and open it there.
Copy the MBOX file to this place (s).
It's time to restart Mozilla Thunderbird.
From the Local Folders menu, you'll be able to access the MBOX folder.
To open all messages in Microsoft Outlook, select them all.
By tapping the right button, you may select which messages should be exported.
If we don't need to keep the message copies in Mozilla Thunderbird, choose Move to. Copy the emails from the MBOX folder to the Gmail folder by selecting Copy To.
Keep track of the repeated live messages and, after they're finish, delete them.
Step 3: Open Outlook and transfer the email
 Open Microsoft Outlook on your computer.
From the menu, select Outlook >> Preferences.
Select Accounts from the drop-down option.
You may see a magician right in front of you. By selecting the (+) icon, you may choose mail.
Select Add Username and input your Mozilla Thunderbird mail account's login account and password.
After the account has been link to Outlook, all MBOX messages will appear here.
Here completes the process. However, using the automated tool you can import MBOX to Outlook without any data loss.
Final Thoughts!!
The above-mentioned article demonstrates how to open MBOX file in Outlook. The technique has a clear route for users to follow in order to finish it. Consumers can also use third-party software if they like.